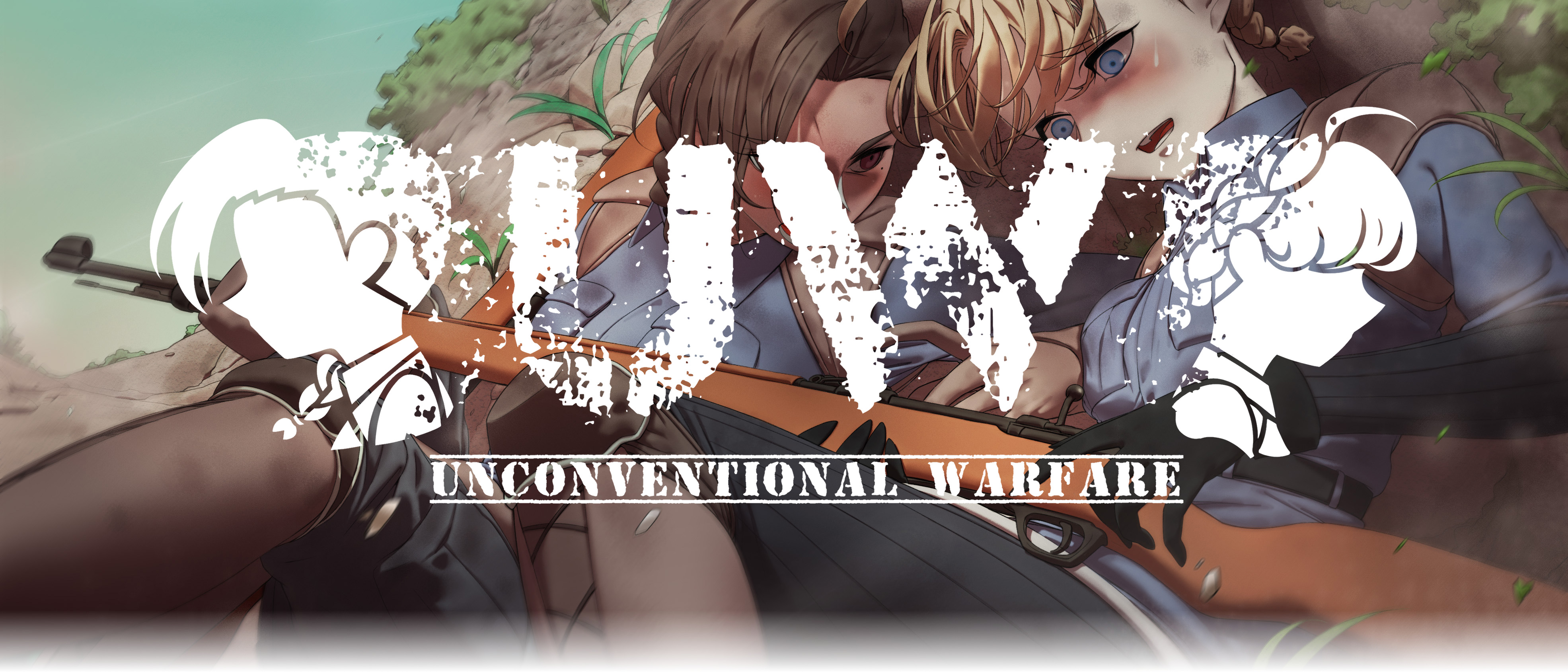 Unconventional Warfare
Comments
Log in with itch.io to leave a comment.
any chance for a 32bit version? ;;(
I'm sorry to hear you're having trouble playing our demo. Our build should support both 32bit & 64bit machines.
Would you mind sharing a screenshot of the problem you've encountered?
my pc just ask me to check if it is a 32x or 64x program. cannot even open.
We're working on to release a new demo soon and we'll be doubly sure on that part.
I'm sorry again and please come back to try the new demo in 3 weeks!
please try our v0.4 build named "32bit" and tell us if it works!
This game has a lot of potential, but is it still being worked upon or has it been abandoned?
I think it's incredibly scummy that you submitted this game, which was created a while ago, to this game jam. The theme is completely different than your game, and your team is too large to be allowed to even participate. You've done this entirely for cheap exposure.

I'm sorry to hear about this. While it is true that I'm trying to get as much exposure as possible for feedback, I was making sure that it's not against each Jam's rules. Please let me know which jam it is and if I've missed any specification that I went against by submitting this, I'll remove the submission right away.
Which jam was it? this game is in a few jams
Well I skipped all the narrative but I liked the demo overall, feels like you are almost there to have a fully fleshed out demo that shows what the game will be all about.
My main nitpick is with the AI, they don't seem to be aware of each other not even at a minimum level and their reaction time feels unnatural and artificial. I'm guessing that giving them more human-like behaviour is something you plan to do anyway, it's just that I wished that they got startled for a sec after I starting shooting them and I also haven't noticed them moving strategically to search for cover or anything and that would be pretty cool. Since you have different ranks of enemies it would be even cooler if the higher ups moved faster or reacted faster but at the moment it sort of feels that the AI just flipped the switch between idle and combat state which feels really artificial.
The other complain I mentioned was that they are not aware of each other because I blasted half of the squad of this guy with a grenade and the other half with a exploding barrel and he hasn't moved an inch.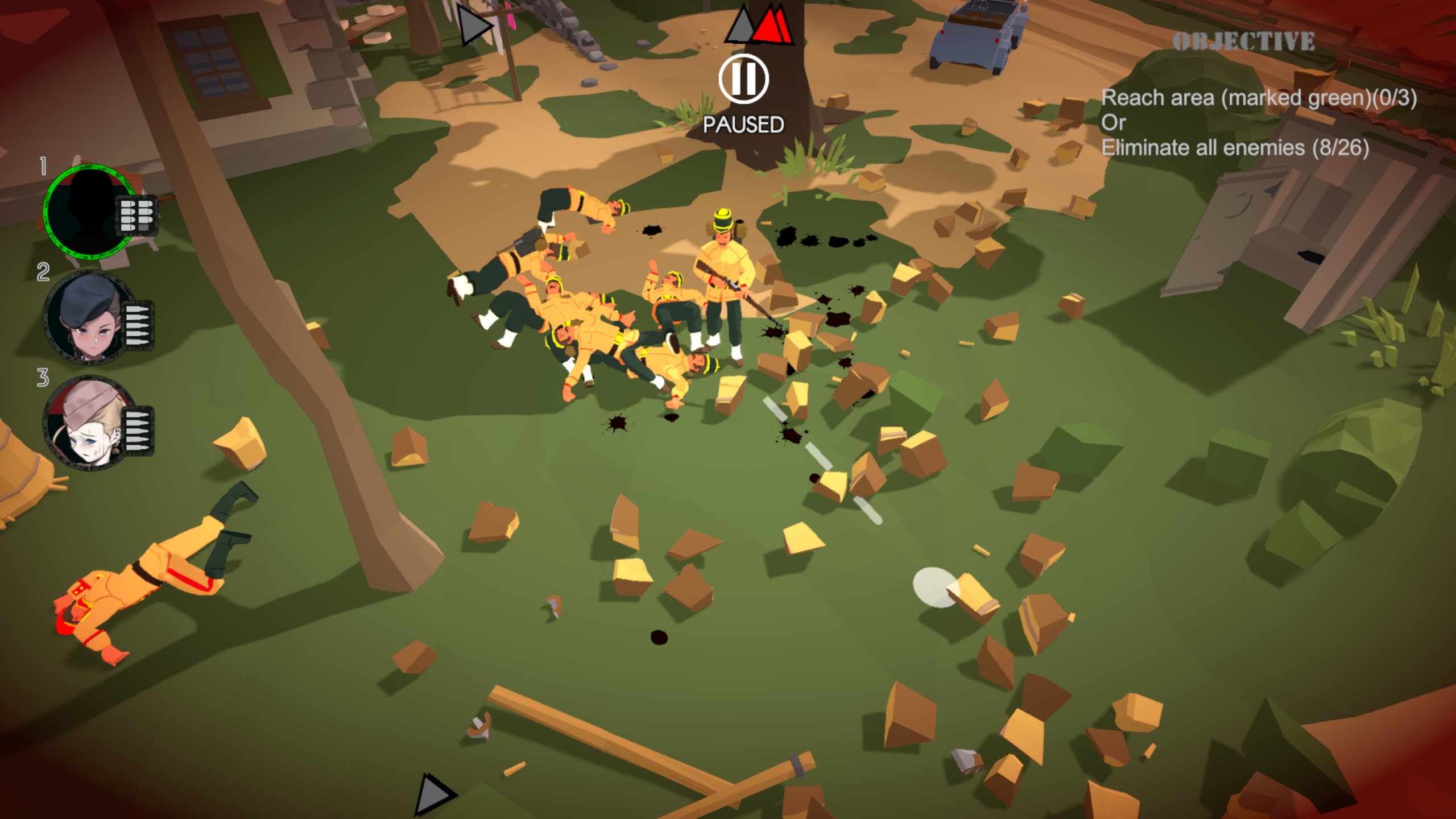 Poor guy maybe he is traumatised.

Anyway not the grenade neither the barrel alerted the rest of the squad and that annoyed me, it's probably easy enough to make a noise system or shared senses system between nearby characters and that would go a long way towards making them act like a real squad.
But anyway, congrats on the demo it was quite more polished than I expected and sorry for skipping the story but I get really bored with warfare plots and whatnot.
Thank you for playing and love your review!
AI is just functional at best atm, but yes, we're working to expand so that every type of unit feels unique.
I like your point on their reaction, how they feel rather robotic than human. Thanks for the good ideas!

Also we're testing & thinking to feature out how to make dialogues more optional, so players can play just for the combat.
just the look of the game is great i cant wait to play this week the game look like its going to be fun
Hmm...Could use some music, but that's nitpicking. The main issue I've seen is when you tab out and work on something else--coming back to the game rewards you with a black screen, having only the characters available (at least during fights).
Thank you for your feedback! We'll work on fixing the issue you've encountered(as well as adding music!)
Wow, a reply. I'm surprised at the level of service--normally indie developers don't bug fix.
Good luck! I'm looking forward to seeing all there is for this game. : >
without players, there no UW!
Tanks!
P.S. New version with improvements based on DD-20 will be uploaded in a few days, please check in next week for the update!