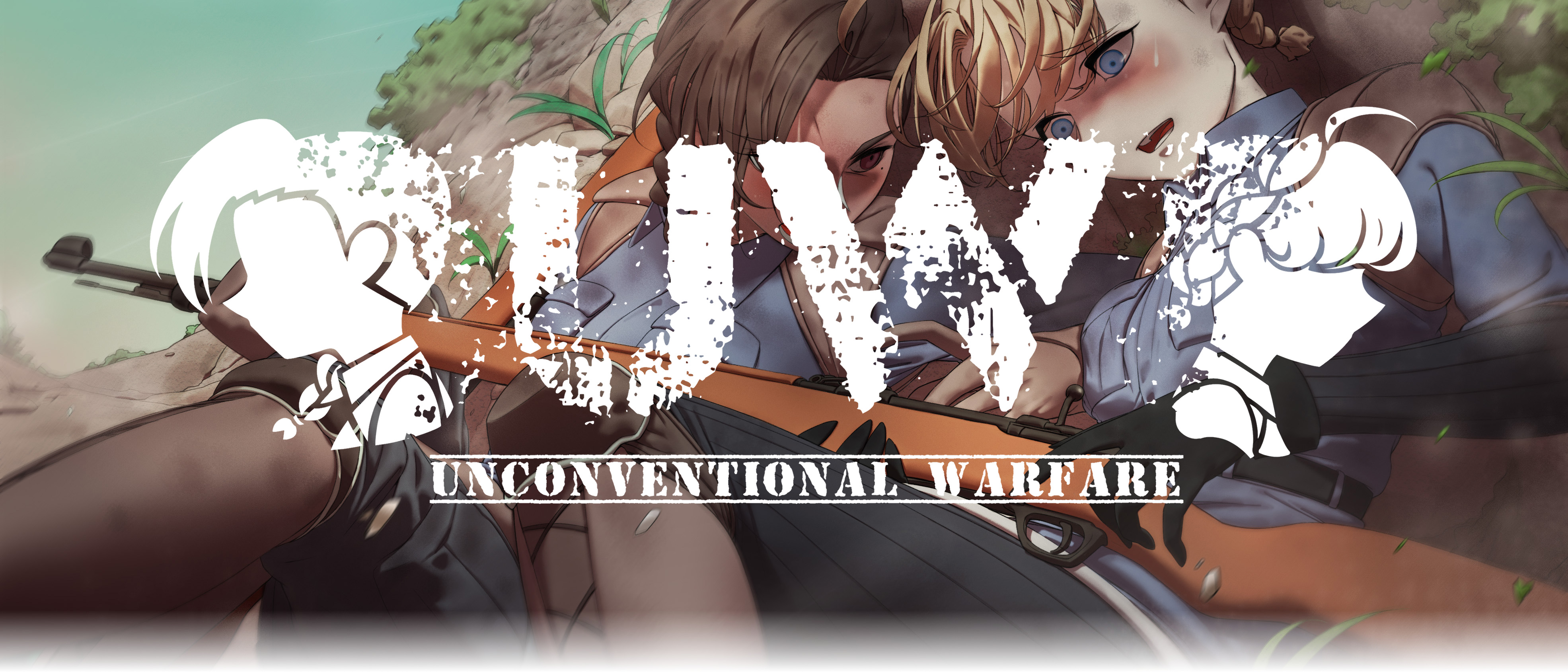 Unconventional Warfare
A downloadable game for Windows, macOS, and Linux
Please support us by wishlisting UW on Steam and backing on Patreon today!


Note
- v0.4.57 hotfix : Unit spawning getting stuck inside rocks, store trading calculation error and infinite equipment pickups - fixed
This isn't their war
Get these young soldiers into safety and in one piece.
What's new?
Check out our dev blog for the list of new features :
https://duque.itch.io/uw/devlog/76369/v0456-fiat-in-encounters-bug-fixes
Controls
W, S, A, D - Move Camera
Q, E / Hold Mouse Middle Click - Rotate Camera
Z, X / Mouse Middle Scroll - Zoom Camera
Space - Pause / Play Toggle
G - Use Grenade
R - Manual Reload Weapon
V - Vehicle Seat Change
T - Toggle Movement Mode
F - Toggle Fire Mode
I - Open Inventory
C/I - (Worldmap) Open Squad Info Menu
Tab - Toggle Line Of Fire UI
Left Mouse Click - Select / Change Direction
Right Mouse Click - Move / (On Enemy) Attack
Right Mouse Double Click - Move (Sprint) / (On Enemy) Move To Attack
`, 1, 2, 3, 4, 5 - Selection Hotkey ( ` = Select/Deselect All)
Hold Left Shift - Faster Camera Movement / Queue Orders / Multiple Unit Selection
Hold Left Ctrl - Skip Dialogues / Walk
Share your thoughts
UW is still in an early stage of dev and we'd really like to get as many harsh critiques as possible. (Bug reports, too!)
Tell us what you like and don't!
People
Duke - Programming
Square - 3D Art
YM2612 - 3D art, technical art, level design
PMar - Story
Rizu - 2D Art
Follow us on twitter!
https://twitter.com/unwargame
Join our dev discord!
http://discord.gg/khASHxB
Install instructions
Unzip and run executable.
Download