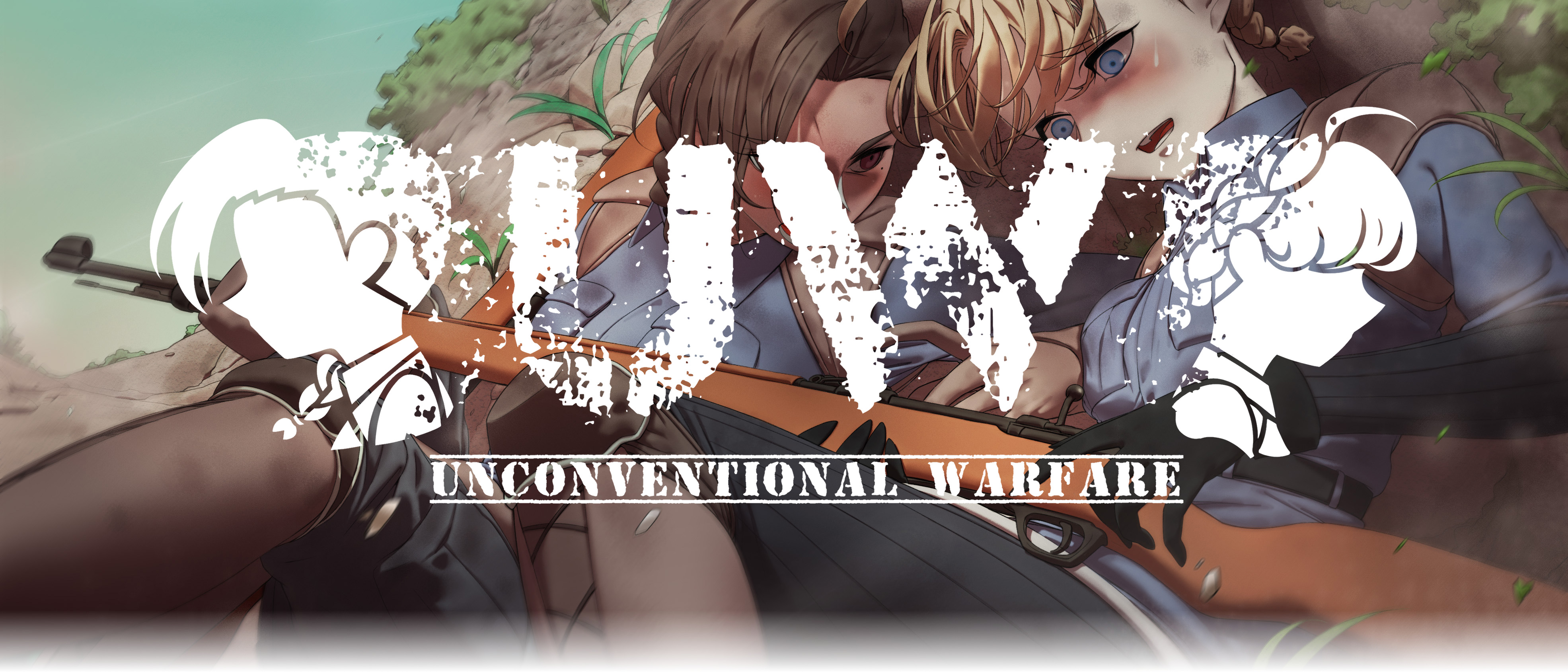 Unconventional Warfare
Upcoming Update 0.8 & Early Access Release
---
After months of hard work, we're finally preparing the release of UW 0.8. This is the update we've been teasing for quite a while, with the new models and the main storyline.
Firstly we want to apologize for the lack of regular development updates. We've been pouring all of our efforts into preparing update 0.8. It will be released on April 21st.

Early Access Release
Due to various circumstances (like our joke deadline becoming a real possibility), UW will enter Early Access with the release of 0.8. This means we'll start selling the game a bit earlier than we have hoped for.
We're well aware of the problems that are associated with Steam Early Access, such as games stuck in perpetual development hell and entirely abandoned projects. We'll do our best to avoid following those negative examples of Early Access releases.

Pricing
Since 0.8 will have less than a third of the content of the full game (more on that later), we don't feel comfortable charging you the full price just yet. However, lowering the price will result in us undercutting what our Kickstarter backers paid. While it was never our intention, we understand that this might be perceived as us being unfair towards those who supported UW early. We're in an unfortunate situation, but we still aim to do right by everyone.

After much deliberation, we decided on the following course of action:
(this might change in the future)For the final release, we're targeting ~$20
The initial Early Access price will be $9.99
The Early Access price will be raised to the final price once we feel it has enough content to justify the expense
All Kickstarter backers (including at the lowest tier) will receive all future DLC for free*

*We have some additional content planned for after UW leaves Early Access. This isn't just cosmetic DLC, but also a major expansion on characters, with new gameplay mechanics and experiences.

The Release Schedule Going Forward
Not everything has made the cut for the upcoming 0.8 update. A few cutscenes and missions, as well as a plethora of gameplay and graphics improvements are not yet ready. Those were moved to update 0.8.1. This will be a major update in which we want to make UW feature-complete.

Here's an overview of the release schedule going forward:
In simple terms: The free demo will end after act 1 of the story. The Early Access version will receive story updates one act at a time until it is complete. Both versions will get minor stability patches as needed.

Update 0.8 Sneak Peek
New Character Models
New Environments
New Cutscenes


We want to thank you for your continued support! As usual, we're open to hear your ideas, thoughts and questions. (Preferably via our Discord server).
Get Unconventional Warfare