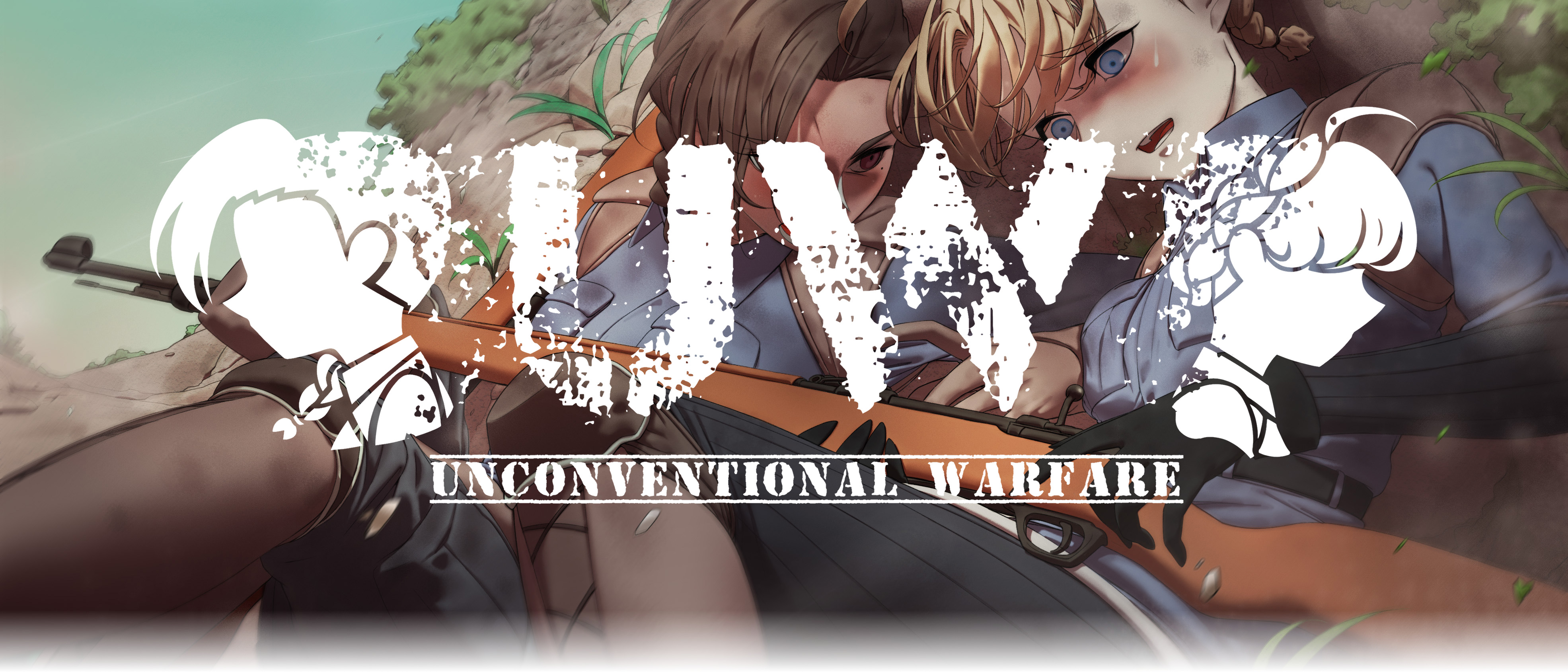 Unconventional Warfare
v0.6.1 Patch & what's new in v0.6
---
Unconventional Warfare is on Kickstarter now!
Please checkout our Kickstarter if you haven't yet and share the link with your friends. We really need your help to complete and release UW.
What's new in v0.6.0 :
Merged story and dynamic mode. Yes, UW now has a story.
Added VN gameplay aspects
Added quests to world map
Added new world map UI
Completely revamped unit health system
Completely revamped tank damage system
Added hunger, fatigue & rationing to world map
New random events
Added new enemy tankette
Added new maps
Added new characters
Added new weapons
New classes & abilities
Added weapon proficiency system
New deferred cel shading
Added preliminary CC soundtrack
Many more tweaks, fixes and additions
What's improved in v0.6.1 :
Added two more autosave slots. Game now cycles through them
Nerfed shotgun damage, spread and range
You now get spare parts in loot after defeating enemy tanks
Fix various crashes related to UI logic and corrupted save files
Fixed camp raiders not attacking player position
Fixed characters going below 0 health which prevented anyone from spawning the next time you opened a map
Quick fix to make old UI work with aspect ratios other than 16:9
Fixed not being able to place sandbags in Imon
Fixed store item duplication when switching tabs
Fixed store cost calculation when using shift+lmb
Fix illegal character in Wild Boar event option
Fix not being able to swap weapons between character inventories
Fix unequipping weapon into own character inventory deleting it
Improve Bragg shotgun animations
Our public bug tracker can be viewed here.

Our two programmers will split up now. One will move on to working on 0.7 whereas the other will continue to support 0.6.x for now.
We'll soon release a v0.6.2 patch and focus all in v0.7 unless there's a serious issue that needs fixing in v0.6.2. We can't wait to show everyone what more we have planned for the combat overhaul in v0.7. Please stay tuned.

I'm sorry that updates have been slow on itch in comparison to Steam, a small dev team handling both Kickstarter marketing and development is keeping us busy both mentally and physically. We'll try harder and do our best to handle both well.
Thank you always for your support!

Files
UW_v0.6.1_Build_mac(Unofficial).zip
691 MB
Mar 11, 2020
UW_v0.6.1_Build_win_32.zip
655 MB
Mar 11, 2020
UW_v0.6.1_Build_win_64.zip
657 MB
Mar 11, 2020
UW_v0.6.1_Build_linux.zip
706 MB
Mar 11, 2020
Get Unconventional Warfare
Comments
Log in with itch.io to leave a comment.
I understand correctly about First Aid Kit is FAK, right? And yes, she still are a medic ?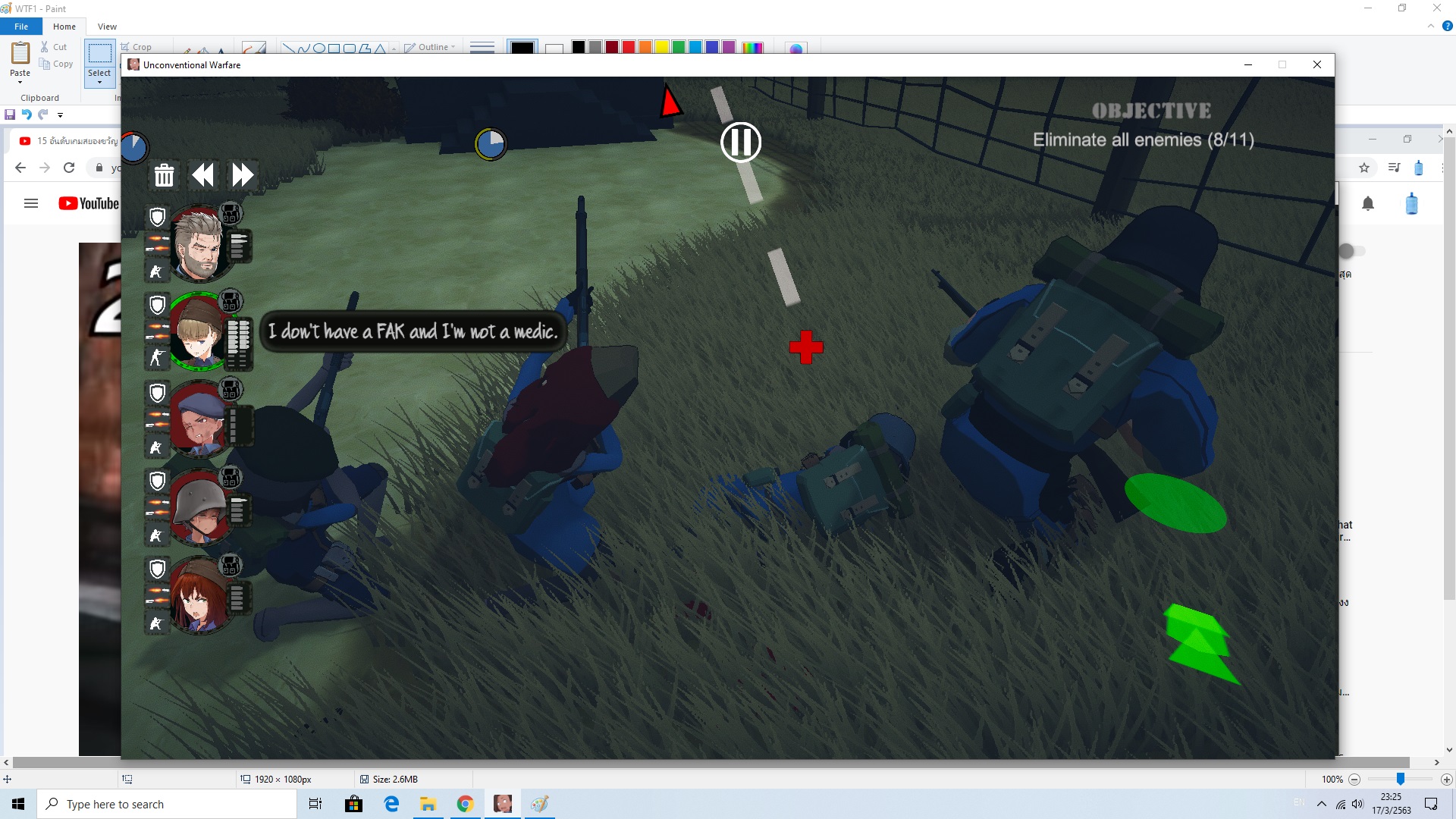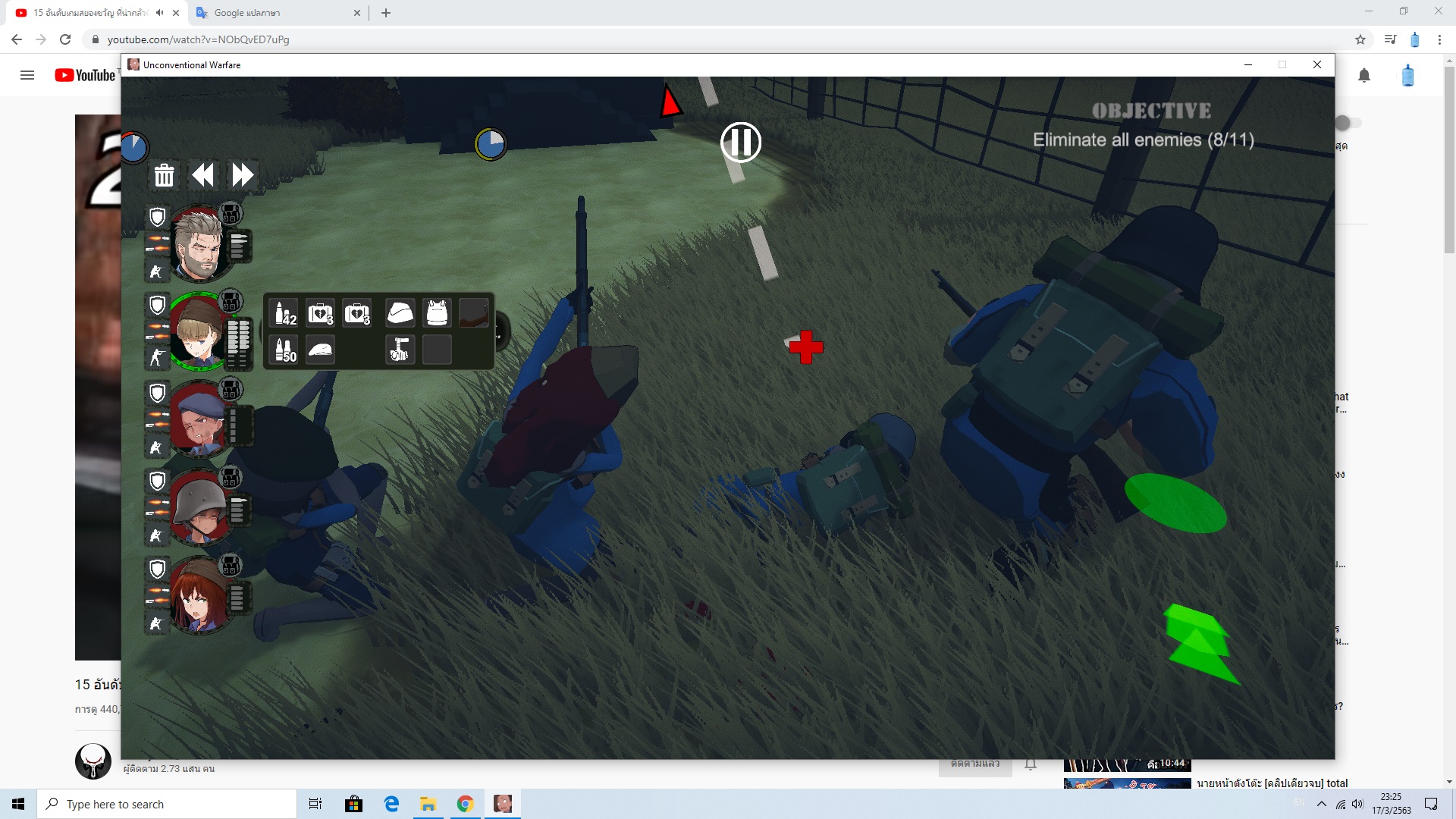 FOr medics to do their thing, go to soldiers window(helmet icon), and make sure that the Medic Skill is selected.
Oh ok i understand thank you!
AWWW, shotgun got nerfed. Well, at least it can make shotgunning unreliable. People I armed with shotguns is hard to predict when the hell are they going to shoot. At least, they keep up with awesome damage and lack of respect for people with cover. Unfortunately, its a double edge sword as I managed to count two people with trench guns used against my team in Imon Mine.