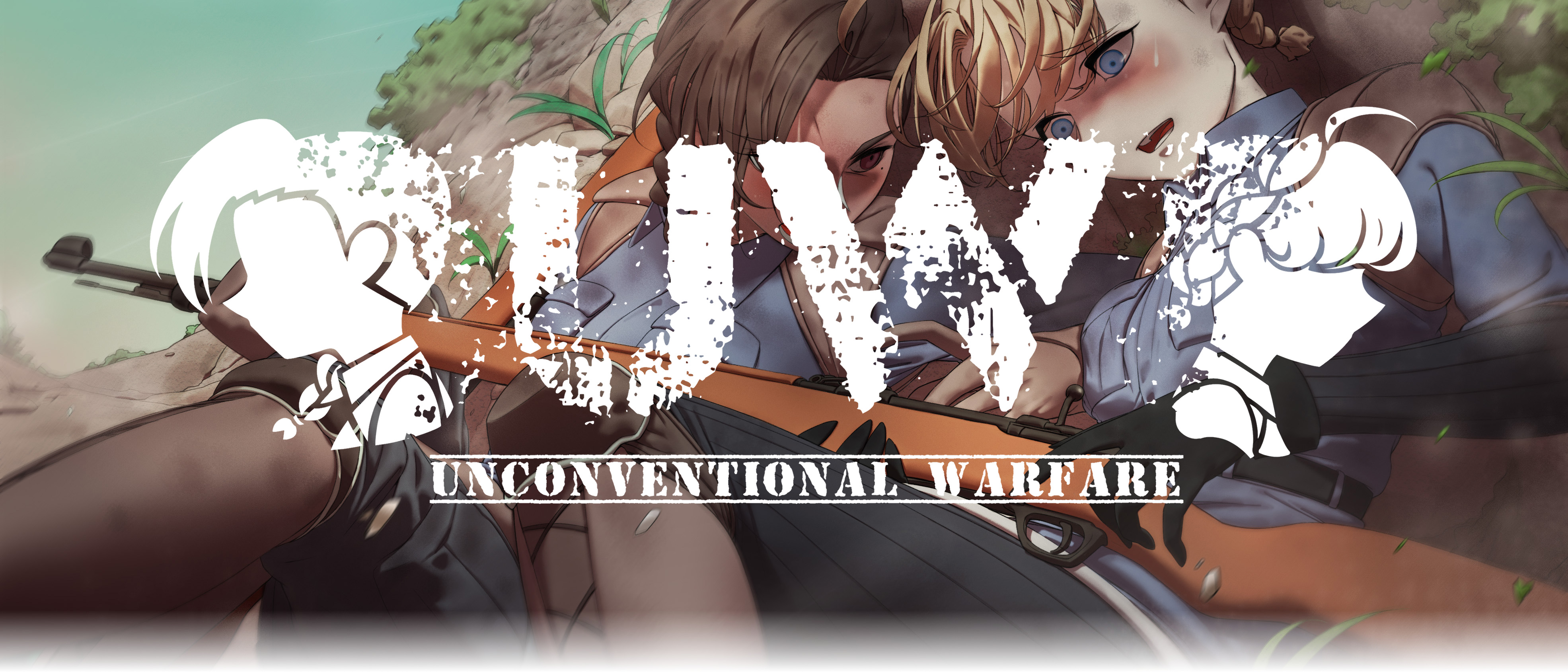 Unconventional Warfare
v0.7.1 update and the roadmap to v0.8
---
As we are expanding the backend and frontend of the game in this update, the patch release has been pushed back. However, we're releasing it now before Christmas hoping everyone could enjoy the end(?) of 2020. Thank you for your patience.
In this post, we'll introduce what's new in v0.7.1 and what we have planned for v0.7.x updates until v0.8.
Here's what's new in v0.7.1
Unit hover UI : Hover your mouse over a unit (or pause) to view health, suppression and status info. You can hover over each status icon to get even more info. You'll also be able to see how much damage you're dealing, amongst other useful information.
New weapons : There are 3 new backer weapons added (Colt Monitor, M1903 Air Service, MP 18).
Field of view and Fog of War : A new and improved fog of war is returning to UW. Line of sight now matters more, as you won't be able to see enemies outside of your soldier's vision.
New Camping (prototype) : We're altering the camping system in order to make it more intuitive and less tedious to use. This is an early version that might initially seem barebones, but we'll be building on and improving it over the 0.7.x updates.
Blood is damage : We've removed the hidden damage to blood conversion, so the damage will show as blood in ml. This change was made so it's easier to tell how much damage each weapon does and how much damage it takes to neutralize an enemy.
Bunch of bug fixes and (possibly) even more new bugs added to wake up the samurai.

As you may recall, we've planned and announced that melee and stealth would be a part of v0.7.1. Unfortunately, while we made progress in them, we couldn't finish it to include in this update. You can see where we plan to add the features in the roadmap below.
Roadmap to v0.8
Here's what we have planned for the next updates until v0.8 which will be a huge update. Please note that the roadmap below includes only key front-end features of each update and some of them may change :
v0.7.2 :
New weapon types (MGs, Lever action rifles, Mortars, etc)
Equipment revamp & more items
Better weapon degration system
v0.7.3 :
Melee
Aim modes (conserve ammo vs ratatata)
Allowing selected units to possibly opt out before combat
Tank revamp
v0.7.4 :
Class system (prototype)
New enemy types
Stealth levels
Fog of war improvement (additional layer of fog)
v0.7.5 :
New cover system
Better unit management(fire groups)
New camping (final)
Destructible trees and obstacles.
v0.7.6 :
Fire improvement
Gas gas gas! and smoke
Events & quests management
Retreating from combat
v0.7.7 :
Weather system (prototype)
3D worldmap
Combat grading system, improving suppression
Improve issuing commands
v0.7.8 :
v0.8.0:
New character models
New levels
New story
New graphics(rendering tech)
Weather system (final)
Improved sound system
Physical rewards
There were some difficulties, including the pandemic, with our production plans for your physical rewards, but they are being worked on and we already have some samples. Take a look :
Please tell us what you think about anything from above and feel free to ask any question about it. We always appreciate your feedback and bug reports.
We wish you a merry Christmas and a happy new year!
Files
UW_v0.7.1_Build_win_32.zip
715 MB
Dec 23, 2020
UW_v0.7.1_Build_linux.zip
806 MB
Dec 23, 2020
Get Unconventional Warfare
Comments
Log in with itch.io to leave a comment.
Will a mac version come out?
We're planning to support a mac version by v0.8. We don't have any mac machine to properly support it and we'll be able to support it once we get one.